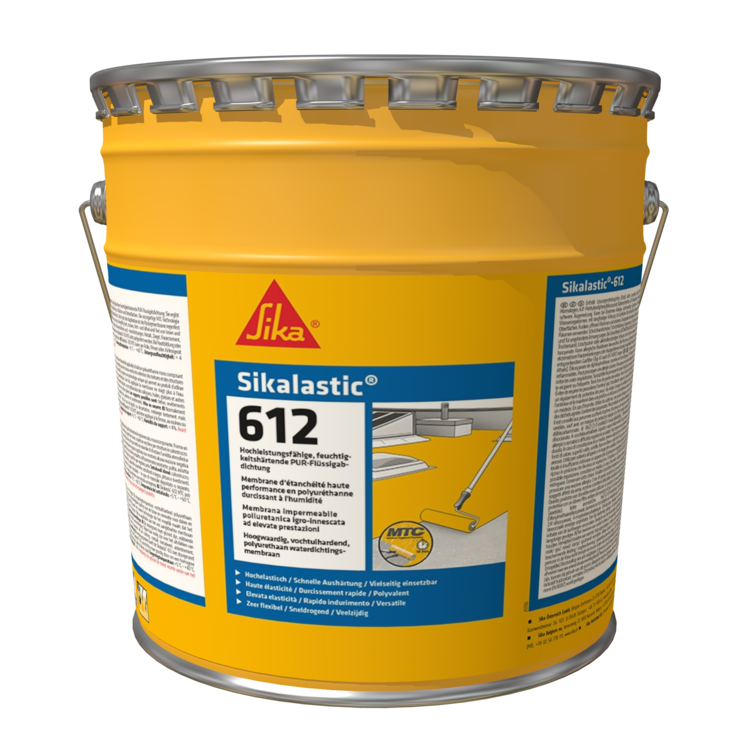 Sikalastic 612 
Single component, cold applied, moisture-triggered polyurethane membrane. 
Sikalastic 612 cures to form a seamless and durable waterproofing solution for exposed roof areas and structures. uses. Sikalastic 612 waterproofing of flat and pitched roof structures. Treatment of new construction and refurbishment of existing structures. 
Sikalastic 612 applicable to existing concrete, asphalt, roofing felt, brickwork, asbestos cement decks (subject to condition and priming requirements).