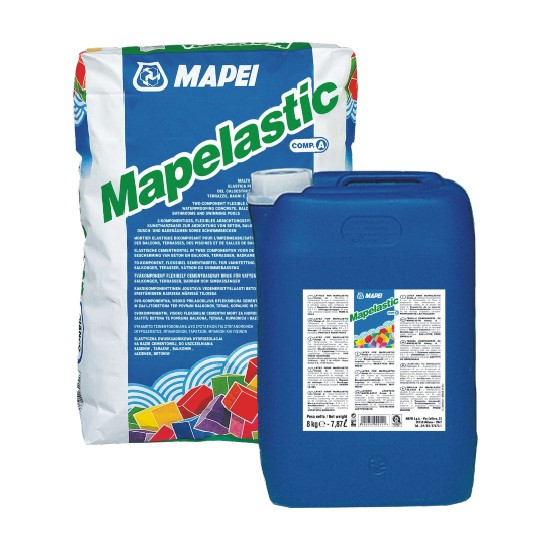 Mapelastic
 is a two-component elastic waterproofing cement mortar for waterproofing Concrete surfaces, balconies, terraces, swimming pools and basements .
Is
a two-component product containing cementitious binders, selected fine-grained aggregates, special additives and synthetic polymers in aqueous solution. By mixing the two components, it becomes a thin mixture, easy to apply even on vertical surfaces, up to 2mm thick in a single layer. 
Mapelastic used for waterproofing concrete tanks that will contain water, in bathrooms, showers, balconies, terraces, swimming pools before installation with ceramic tiles, in basements and for flexible protection of thin concrete structures.